The Centre For Global Archaeological Research in Universiti Sains Malaysia has a good track record in generating and contributing new data and knowledge on the history of humanity at both the national and international levels. The Centre's research in Malaysia and beyond emphasises a multi-disciplinary approach in archaeology, which involves local and foreign scientists from various fields. As such, the Centre has close collaborations with not only local museums and heritage department but also museums, research institutions and universities in Southeast Asia, United Kingdom, United States of America, Europe, Australia, China, Japan and India. These efforts have not only enhanced the Centre's and USM's research output but also increased knowledge sharing and its impact across the country and the world.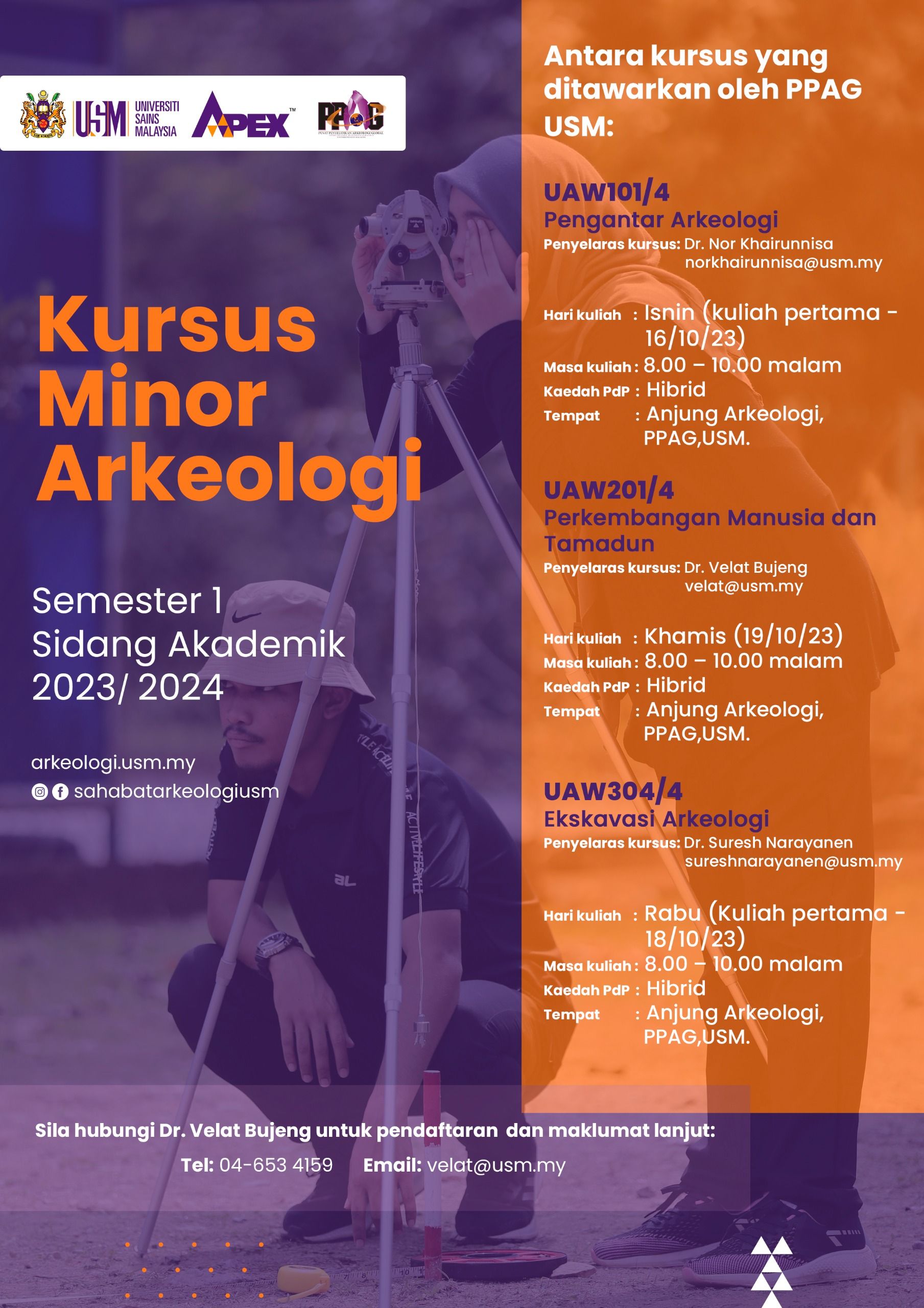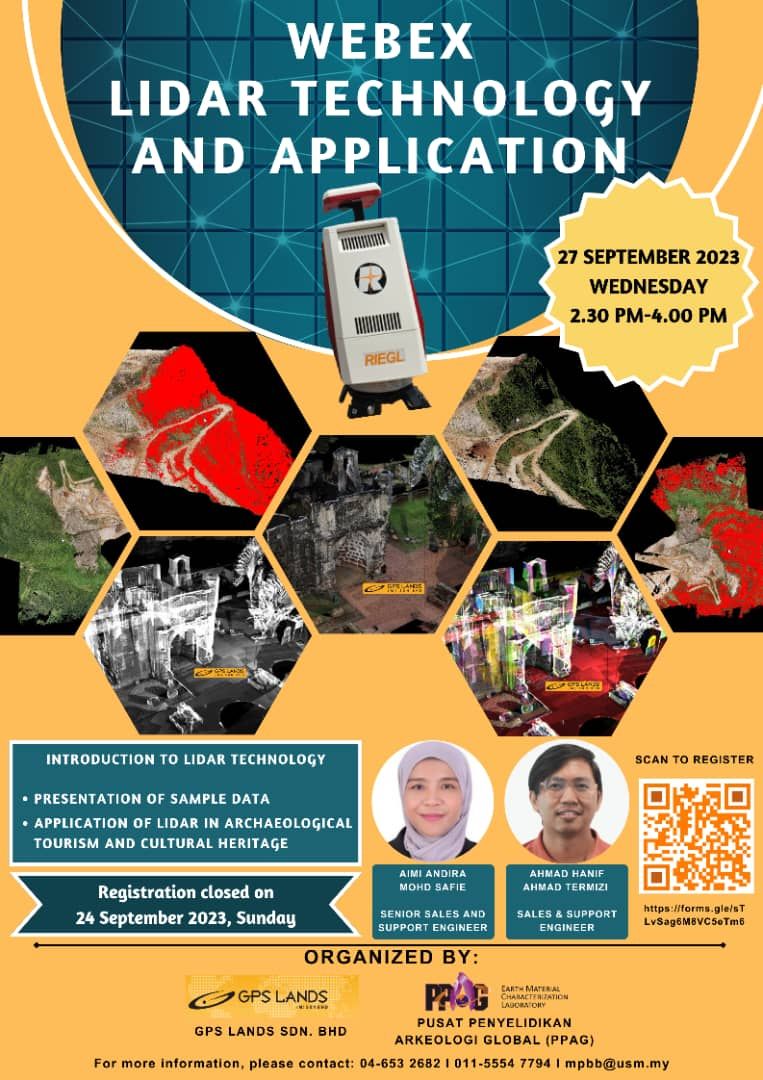 Assalamualaikum dan Salam Sejahtera,
Adalah dimaklumkan Pusat Penyelidikan Arkeologi Global (PPAG) akan menganjurkan webinar bertajuk "Lidar Technology and Application" pada ketetapan berikut: -
Tarikh: 27 September 2023 (Rabu)
Masa: 2.30 ptg-4.00 ptg
Platform: Webex (𝑝𝑎𝑢𝑡𝑎𝑛 𝑎𝑘𝑎𝑛 𝑑𝑖𝑏𝑒𝑟𝑖𝑘𝑎𝑛 𝑘𝑒𝑝𝑎𝑑𝑎 𝑦𝑎𝑛𝑔 𝑏𝑒𝑟𝑑𝑎𝑓𝑡𝑎𝑟)
Tarikh tutup penyertaan: 24 September 2023 (Ahad)
Kepada yang berminat dijemput hadir untuk menyertai webinar ini. Pendaftaran boleh dibuat melalui pautan https://forms.gle/sTLvSag6M8VC5eTm6.
Terima kasih.