Introduction/Background
The Centre for Archaeological Research Malaysia, established in 1995, was officially launched by the Honorable Minister of Higher Education Malaysia in 2009 as the Centre for Global Archaeological Research (CGAR) in recognition of its global contribution. CGAR is the only one in the country which offers a minor package in archaeology at Universiti Sains Malaysia. We are actively training new students from the field of arts and pure sciences, and staff from other universities, the Department of National Heritage, Museum Departments, and other relevant institutions in various aspects of archaeological research and work.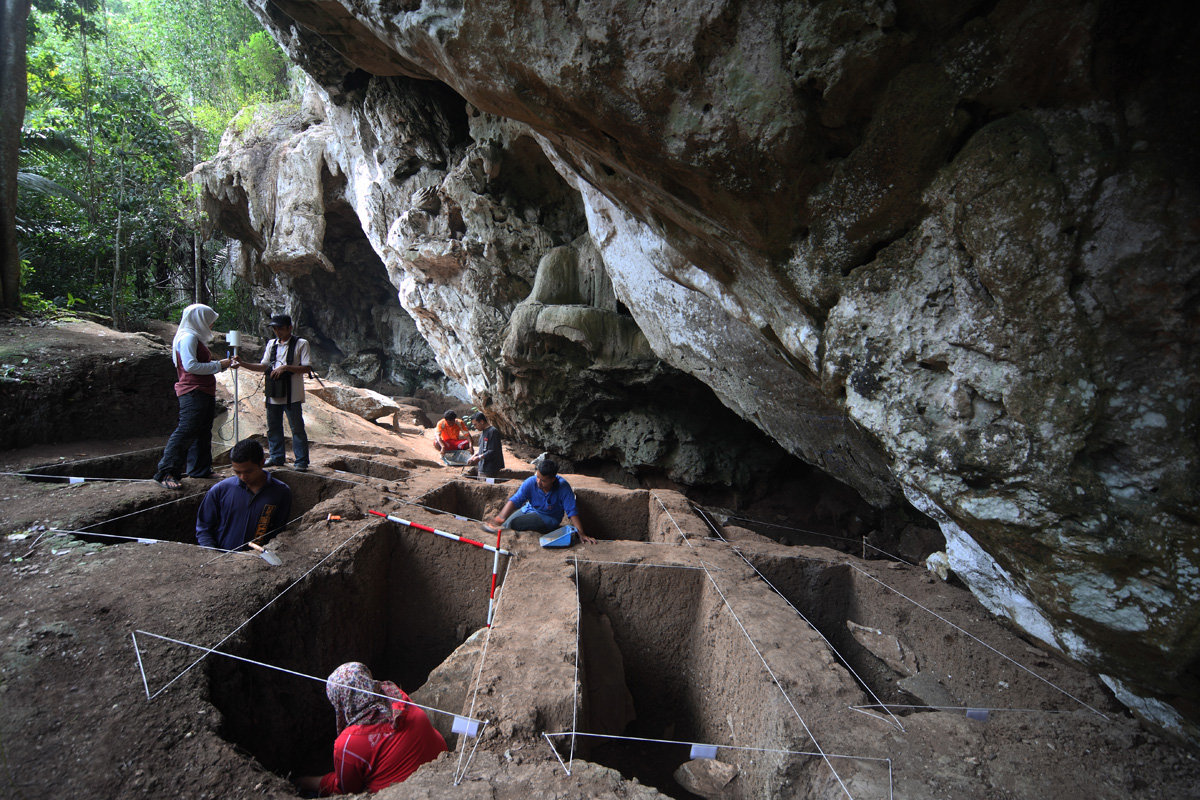 CGAR has a multi-disciplinary team of archaeologists who are actively involved in archaeological research throughout the country. We have contributed a considerable amount of new knowledge on the prehistory of Malaysia and Southeast Asia with major discoveries. In 1998, the centre was instrumental in the establishment of a consortium between Universiti Sains Malaysia and Silpalkorn University of Thailand, Universitas Gadjah Mada of Indonesia, and University of Philippines which introduces joint training courses and research activities in the field of archaeology. In mid-2011, the centre collaborated with Universitas Sumatera Utara (USU), Indonesia to enhance the quality of research activities between the two organizations. In 2002, CGAR celebrated its 25th year of archaeological research in Malaysia. In conjunction with the event, the USM Archaeological Gallery and the Earth Material Characterisation Laboratory (MPBB) were launched to strengthen the role of the centre as a leader in archaeological research in Malaysia. Furthermore, starting from 2012, the book of "Inaugural Archaeology Series" is published periodically based on the latest research evidence. Besides these publications, CGAR also launched the "Sahabat@Arkeologi" programme to fulfill the public needs in archaeology. In 2013, an MOA was signed between CGAR, USM and University of Peshawar, Pakistan.
To plan and intensify systematic research programmes in building new knowledge, not only on Malaysian and Southeast Asian prehistory but also contributing to the global archaeological data.
To offer undergraduate a minor package in archaeology and postgraduate, training and research degrees in archaeology.
To train and upgrade the knowledge and technical skills of the National Heritage Department and museum staff, both national and international, in the field of archaeology.
To provide advisory and consultancy services in the preservation and conservation of cultural heritage through research, the establishment of exhibitions and museums, and HIA (Heritage Impact Assessments) studies.